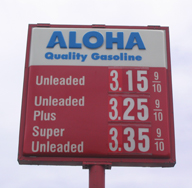 2006 Update
As many of you know, there were rumours of 2005 being the final (official) year of the experiment. However, due to the interest generated by the anthology (www.entheospress.com), and a rekindled passion due to the 3:15 Fiesta in Ventura (www.315experiment.com/bookrelease), we decided to keep the project running indefinitely.
Starting this year, we will have a guest facilitator each year. This person will organize the participants, send out communications, and work with the webmaster to get the new site up in a timely manner.
The Experiment will proceed using the original guidelines, however the facilitator may choose to add additional optional element. This is to keep the experiment new for those who have been doing it for many years. This year's facilitator will be Liz Collins, who is also organizing our participation in the Poetry Weekend at the Henry Miller Library in Big Sur:
A landscape beyond the brink of I
Poetry, Music and Workshops in the Redwoods
Sept 8-10, 2006
IF YOU WOULD LIKE TO PARTICIPATE IN THE 2006 3:15 EXPERIMENT you need to contact Liz and let her know: iinhale@hotmail.com
When you e-mail her, send your full name (as it will appear on the website) and the location/s from which you'll be writing. You may invite colleagues to participate, but PLEASE DO NOT send this message out to large e-mail newslists.
Again, e-mail Liz to participate in the experiment or Big Sur poetry conference iinhale@hotmail.com
e-mail Tod with web questions todmccoy@gmail.com
e-mail me with any other questions you might have openchannel@gmail.com
Cheers,
Danika